History of the manor house
After it had been owned by several different people, the then-farmhouse was bequeathed to the von Brünneck family in 1827.  It remained in the family until the last owner, Harald von Brünneck, was expropriated in 1945.
The manor house in its present state took its shape from renovations in around 1900. Amongst other changes at that time, side wings were built onto the present-day central body of the building, thus transforming the rather simple manor house into a rather more imposing neo-baroque style 'castle'. Since the turning point of 1945, the building has been used for a range of purposes. In the final days of war, the Wehrmacht (German Armed Forces) took up quarters in the building, and after them, the Red Army. It was a Russian commander's headquarters, a refugee camp and a shelter for many displaced and homeless people. It was home to the Trebnitz school until 1974 and the nursery school until 1992. The manor house served the locality as a residential and office building as well as a holiday camp.
The Association of the Trebnitz Castle Education and Exchange Centre was founded on 20 March 1992. The Association began extensive sanitation efforts on the building in 1993 with significant support from the government, the federal states of North-Rhine Westphalia and Brandenburg, the Trebnitz community and many others, in order to transform it into an open house for international youth exchange. 

A painting from around 1860 shows the central core of the modern-day manor house in its historic form as a two-and-a-half-storied classical country house on five axis with a central risalit and a flat-ridged roof over a square-shaped floor plan.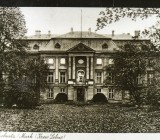 Following extensive renovation work, the castle-like manor house was presented in 1920 as a solid plaster-walled building under a high mansard hipped roof with a prominent central risalit and added side wings with built-in cellars underneath them. 

The village nursery school was based in the castle until 1992.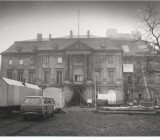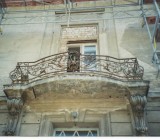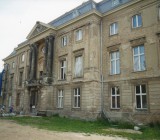 The first international youth exchanges were already taking place during the time of the renovations (1992 – 1998), in which the manor house was sanitised step by step.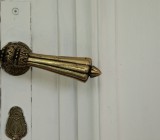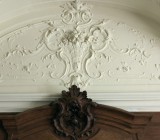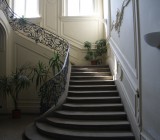 Since its completion, the manor house offers accommodation for 60 people, unconventional studio spaces and spacious seminar rooms, with decorational touches such as stucco and parquet flooring that create a sophisticated and inspiring atmosphere.